A yo to all ma blog readers..i had been out of touch for a really long time..since its vacs nw n turnin out to b borin..thot i cld get bak to blogs n kill my time..!n the topic i thot of s obviously LINKIN PARK \m/..ter r 2 reasons..1 thing s they released a new single recently for the sequel of Transformers 1 n other thing s thot of sharin wat i noe bout them..!! bare wit me if m wrong wit some info.!! 3 cheers..! :))

well to start off the band members are..

Mike Shinoda---the yo yo MC pluz vocals..n at times rhythm guitar n also keyboard too

Chester Bennington---lead vocals..(really famous for his sound

Brad Delson---lead guitar

Phoenix --- bass guitar

Joseph Hahn---the DJ

Rob bourdon---drums..(killer drummer..lolz!)
Their nicknames:


Mike Shinoda-The Glue
Chester Bennington-Chazy Chaz
Phoenix-Feenux
Rob Bourdon-Rob only :((
Brad Delson-BBB hehe...
Joseph Hahn-Mr.Hahn
Discography
:
LP is basically an american band..well i dunno much bout hw they formed n al..basically it was initiated by mike,brad n rob..n phoenix was a member of a band called Xero(they are also cool..i hv heard some of their songs)..n chester was lead vocals in a band called Grey Daze(din like them tat much 6/10)..n they named the band Hybrid theory(tats the name of their first studio album too..!then later they came up wit the name linkin park..n wit they released the album Hybrid Theory in 1999[well i suppose year s not significant ;) ]..the album included songs like Crawling,In the End,One step closer..n whose singles were later released n they to gt the break...!n after the release LP evolved from a wannabe rock band..they were gettin into the limelight many stage performance n stuff..later a remix album for hybrid theory was also released called Reanimation..tat too was a real success..!!Later in 2002, the band came up with another album called Meteora...their second studio album..the album included songs like Breaking the habbit,Numb,Faint whose singles also got the hype.Then later the band worked along with Jay-Z, an established rapper who also produced songs for linkin park, n came up wit a remix album called Collision course in which the songs of both Jayz n LP were intermixed.It was like complete integration of Jay z and LP songs into one..Though it was a wild attempt, it fetched success. Shinoda by tat time formed a side band(concentrating on rap) along with rappers like Styles of Beyond, Celph Titled,Kenna etc.The band released their first studio album called Rising Tied.The album included tracks like Believe me,Petrified,In stereo etc.The album was a success too n got its appreciation from critics.Later in 2006(durin my 10th vacation i think.cos i waited for tis album for a long time),they released their third studio album called Minutes to Midnight.The band released a promo track called What I've Done with a video shot in California desert.The single was real damn success.It was used as a sound track in the movie Transformers(for those who din notice check the end credits of movie,m nt sure yet.!).The album released and swept Billboard Charts.It included songs like No more sorrow,Given up,Bleed It out.

Linkin Park And Me:

Well my first Linkin Park song was In The End.I was around 12 or 13 years old ie,when i was doing my 8th grade. I jus tried out tis song as it was referenced to me. I prefer songs wit new age beats n stuff n linkin park obviously fit me.! I started tryin out all their songs like Crawling, Numb n al.. As time went by they became like ambience to my ears. I grasped lyrics easily n heard all songs very often. Some songs like crawling in which chester screams his throat off s really awesome.Then the rap thing of In the end s super cool.Song list goes.Then in 2006 linkin park released Minutes to midnight.I came to noe bout the release from official Linkin Park community in orkut. Immediately i downloaded their promo What I've Done.I googled bout the album n got the track list to be included in album(i was jus curious).hehe..Then the album kinda leaked i think.m not sure.like it was set to release officially on may 4th or somethin but it leaked in net before itself and obviously i downloaded it.But the songs were completely new style.Not the typical Linkin Park songs like in meteora n hybrid theory.I was obviously confused.yet i kept hearin.I later downloaded same album again after release date n checked if the previous one was counterfeit.Well it was nt..hehe..Tat kinda boosted my morale.Then it became my favorites since i have a story of long awaitin n al.But i got it before release dates.Then after sometime maybe few months.I got bored of the songs n thot of checking videos i mean live videos.I downloaded 2 or 3 videos.Like rock am ring n al.They were true rock den.Believe me super cool super awesome.I watched Linkin Park rock am ring 2008,Live at Texas and Live at webster hall.These videos are rare in net.took days to download them as only very few has it to upload to me..Tats it..N now m awaitin for their next album.They hav released a statement in press interview tat they are workin on it n album l b set to release in 2010.!!!yahoo LP rocks \m/
Fort Minor And Me:
I came to know about fort minor from NBA Live 05 i think.Its a EA sports game basketball i mean.Well m a game freak.Yup so while i was playin in the soundtrack i heard their song and it was like lyrics had mike shinoda and all.I was shocked then confused whether mike belonged to linkin park or fort minor.I googled it.Well google is an integral part in my CYBER CRIMES.hehe..jus kiddin.So i liked the song very much.Its name was Remember The Name.Then i tried all their songs..LIke believe me,where'ld u go,in stereo.All the songs had that LP style.No wonder well mike shinoda s behind all songs in Linkin Park as well as Fort Minor.I really like fort minor.But tat was a side project aside from linkin park so i don expect anymore album.But fort minor s one helluva thing for all hip hop fans.As it has songs questionin ourselves,ghettos n stuff.Anyways fort minor too rocks...!!\m/
10 Songs I like:
In The End (Hybrid Theory)
Numb (Meteora)
Crawling (Hybrid Theory)

No more sorrow (Minutes To Midnight)

Breaking The Habit (Meteora)
Faint (Meteora)
Valentine's Day (Minutes To Midnight)

Somewhere I Belong (Meteora)

Shadow Of The Day (Minutes To Midnight)

One Step Closer (Hybrid Theory)

My 5 Favorite Lines:
1."
...Why does it feel like night today?

Something in here's not right today

Why am I so uptight today?

Paranoia's all I got left

I don't know what stressed me first

Or how the pressure was fed / but

I know just what it feels like

To have a voice in the back of my head

It's like a face that I hold inside
A face that awakes when I close my eyes

A face watches every time I lie

A face that laughs every time I fall..."
2. "...
I've lied to you
The same way that I always do
This is the last smile
That I'll fake for the sake of being with you..."


3
."...I cannot take this anymore
I'm saying everything I've said before
All these words they make no sense
I find bliss in ignorance
Less I hear the less you'll say
But you'll find that out anyway
Just like before..."


4.
"...It starts with one thing
I don't know why
It doesn't even matter how hard you try
keep that in mind
I designed this rhyme
To explain in due time
All I know
Time is a valuable thing
Watch it fly by as the pendulum swings
Watch it count down to the end of the day
The clock ticks life away ..."

5. "...
I watch how the moon sits in the sky
On a dark night shining with the light from the sun
The sun doesn't give light to the moon
Assuming the moon's going to owe it one
It makes me think of how you act to me
You do favors and then rapidly
You just turn around and start asking me about
Things you want back from me ..."



Some kewl LP Snaps: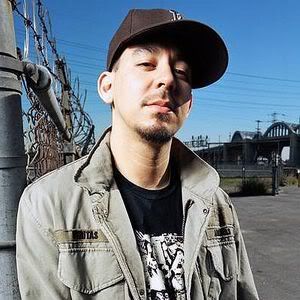 Mike Shinoda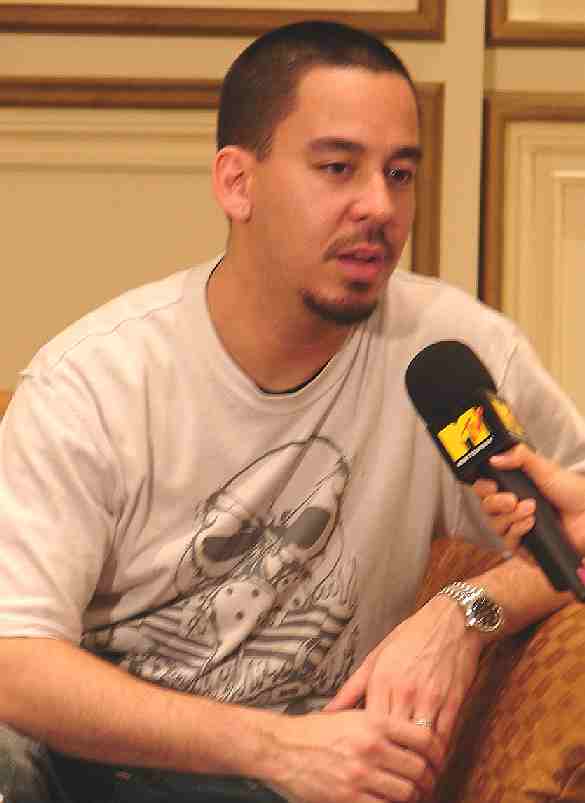 Mike Shinoda Again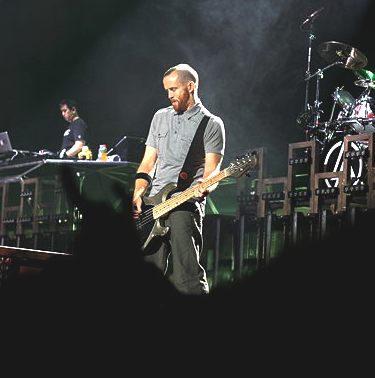 Phoenix On Bass Guitar

Rob Bourdon On Percussion




Linkin Park-From left Mike Shinoda,Brad Delson,Rob Bourdon,Dj Hahn,Phoenix,Chester Bennington


Chester Bennington












Linkin Park-The Band members











Linkin Park Band Photo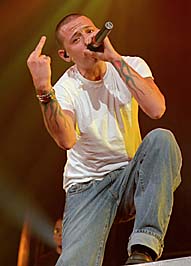 Chester Bennington trying to convey some message :))











Linkin Park Snap For Minutes To Midnight Album